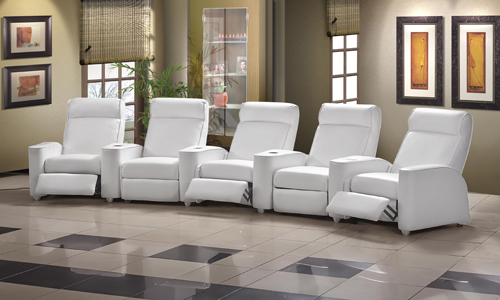 ENTERTAINER
PRICE: "Please contact us for a price"
Entertainer Lounge Suite is a modular concept suite whereby chairs and consoles can be placed together to array a setup for Home Cinema lounges. The consoles have inbuilt compartments to store snacks and other items as well as built in cup holders.
Dimensions:
It can be arranged to any lenght x 980mm (W) x 900mm (H) approx.